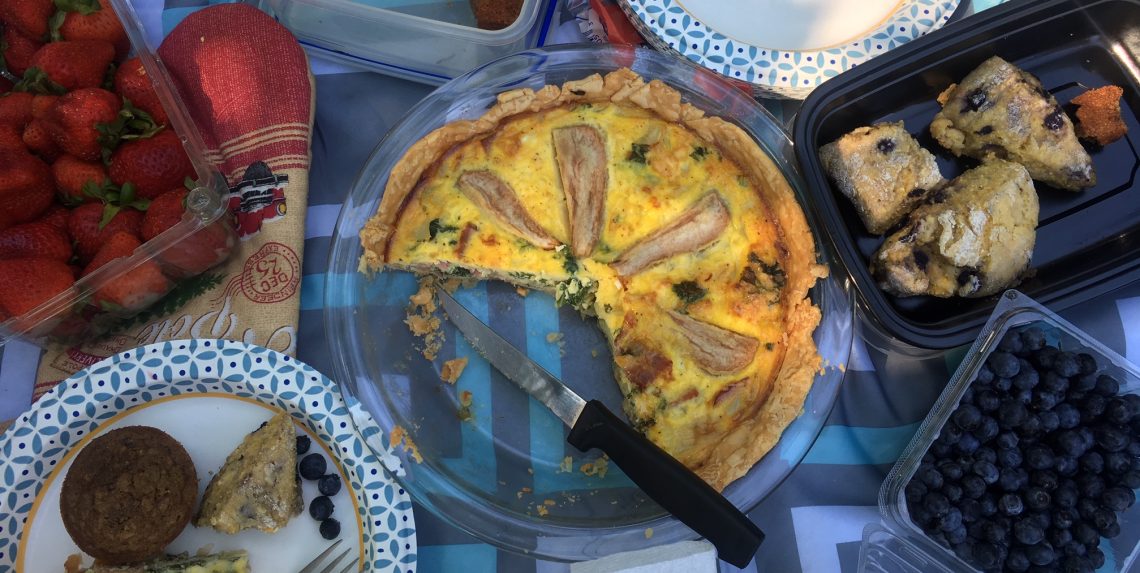 Cooking- Fig and Pig Quiche by Run Fast Eat Slow
July 23, 2018
Every Sunday night I attempt a new recipe from Shalane and Elyse's Run Fast Eat Slow series of cookbooks in belief they will indeed allow me to run fast. These books led me into my soiree with cooking. This coming from the girl who put pasta in water before boiling it, and who once set a plastic cup on fire.  My sister refuses to let this story slip my mind. The little knowledge I have of science and of the laws of physics would make Newton's heart beat all too fast. I have also proudly made it onto a Buzzfeed list of Pinterest fails. So when running legends, Shalane Flanagan and her running partner Elyse Kopecky, came out with an all too simple manual to nourish athletes, I was all in. Not only are the ingredients recognizable to a novice cook, the book also has a section that lays out recipes by what will help with common athlete ailments, such as inflammation (Amen! Here I am!), low iron, and low energy. It was a godsend for someone who has two meals to her name – any breakfast item and fish (I know right! You would think that would be tough to cook, but I grew up on that stuff.). Because I like goals and progress and planners and lists and all that fun stuff (where my Type-A+ people at!), I decided to make it a goal to try one recipe a week during meal prep for the week. This doesn't always happen, because there's this little thing called life that gets around, but it's a nice goal to have. As long as we're doing the best we can, we're crushing it in my mind.
Fig and Pig Quiche
Time: 50-60 minutes + prep (which could take me ages to follow the simplest of recipes)
Prep Music: Country Top Hits because why not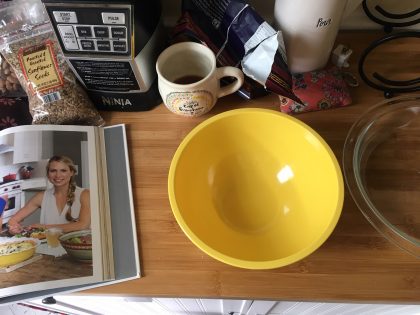 It's simple for a quiche and involves all of my favorite things – cheese, eggs and bacon. I already told you, breakfast food was my jam (pun moderately intended – could have been better) and I thought it would be good to start in my comfort zone, and also impress people at the potluck (all their mamas and the under 2-years-old crew).
You start by pre-heating the oven to 350 degrees and get a pan on the stove for 1 chopped yellow onion and 3 pieces of chopped bacon. As the yellow onion and bacon are cooking in the pan, you mix your ingredients together – 8 eggs, 1/2 cup of feta cheese, and 1/4 teaspoon of sea salt, and a 1/4 teaspoon of pepper.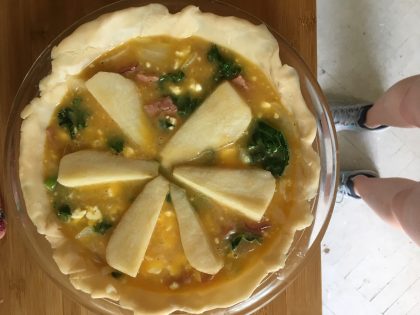 After your onions and bacon begin to brown you add in 2 cups of chopped kale and it will cook down faster, in about a minute. Once that is ready you place it in the crust that you either made by scratch because you are the Martha Stewart of all things, or you bought pre-made like yours truly because you were tight on time. The pre-made crust in the recipe is baller. It's 1 1/2 cups of whole wheat pastry flour, 1/2 teaspoon of sea salt, 8 tablespoons (stick) of unsalted butter cut in cubes and chilled in the freezer for 10 minutes, and 1/4 – 1/2 cup of cold water, and you form that into a dough and back in the oven prior to putting your mixture together. It's well-worth it for your tummy and tastebuds. Pour in your egg mixture on top and it will cover all of the good food. Top it with sliced fig or pear and pop that baby in the oven for 50-60 minutes until the crust browns and the eggs cook.
Ta Da! Take that Pinterest.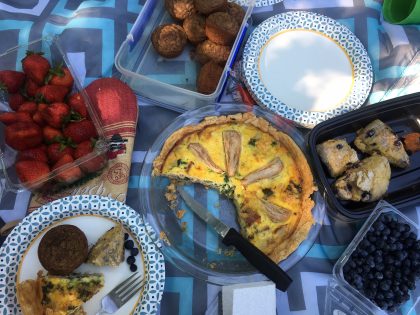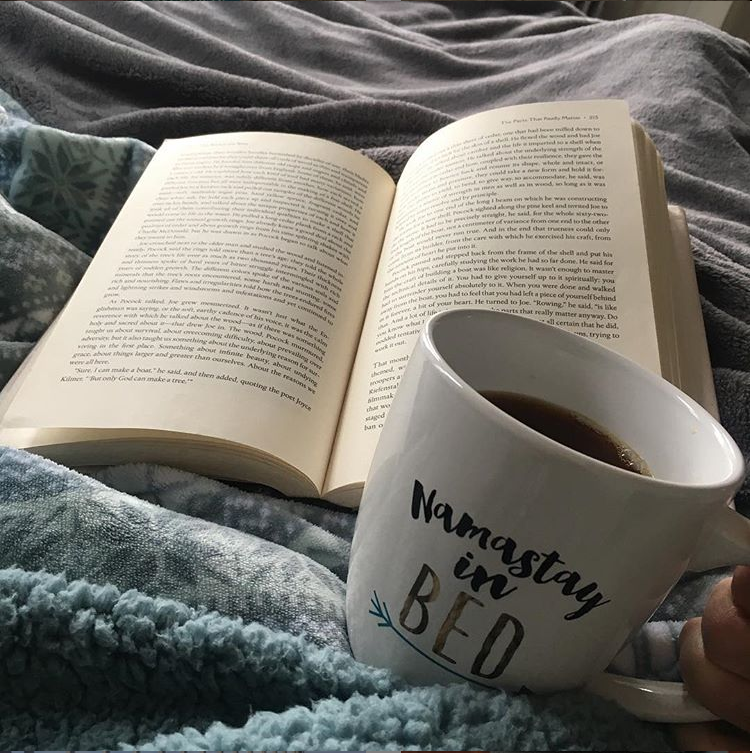 You May Also Like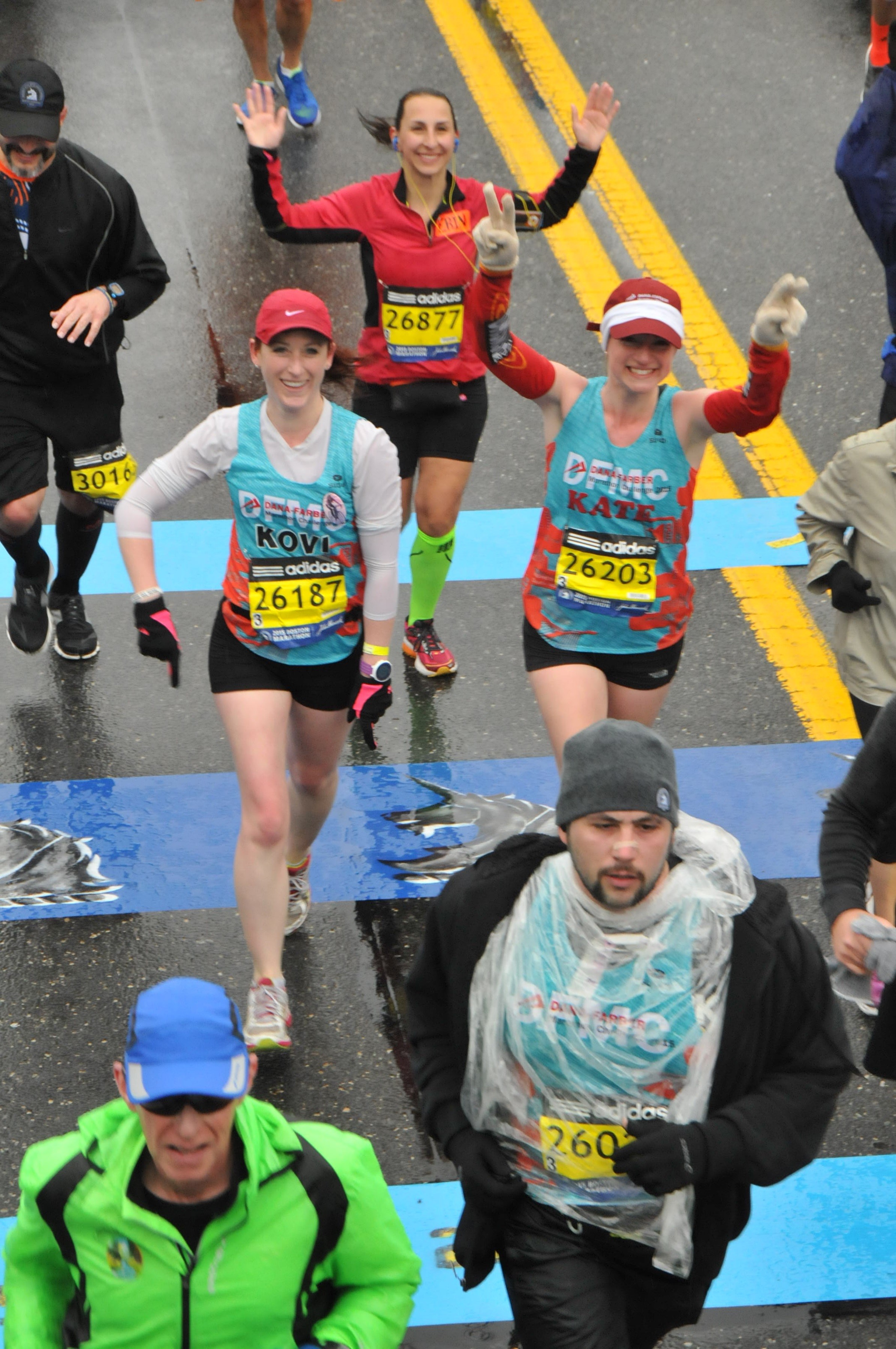 May 15, 2015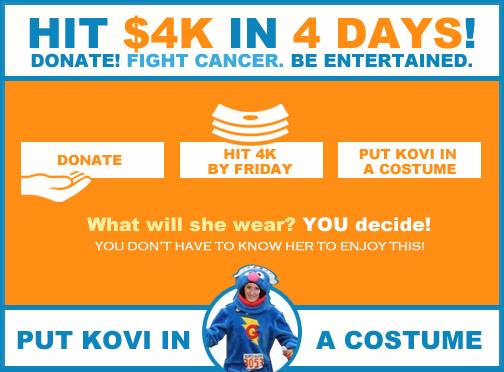 April 3, 2014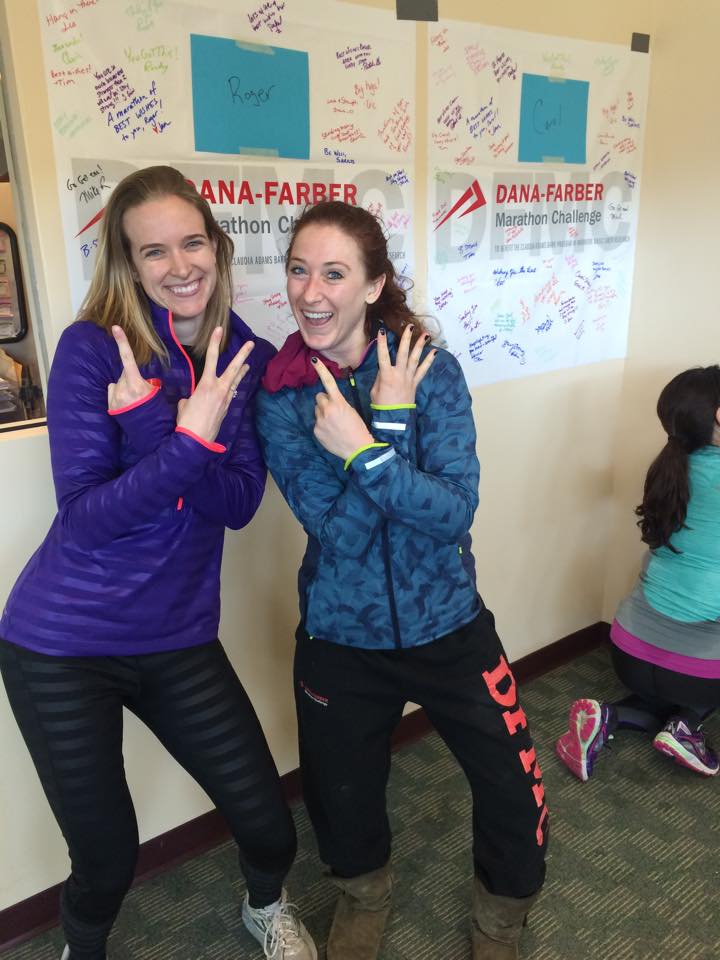 January 12, 2015