Legends of Running: Bobbi Gibb The First Woman to Run the Boston Marathon
June 28, 2019

Bobbi taught me what it looks like to lace up for a starting line and let love be your driving force. Help us commemorate this bold runner and pioneer for women's running by donating to the 26.2 Foundation.
Elise: That takes courage to get to the starting line.

Bobbi: They say love overcomes fear.
As I sat across from Bobbi Gibb, my heart rate quickened. I was sitting across the table from a legend. This was the woman behind the scenes, softly in the background, not often given recognition outside of the seasoned runners and running communities. I was nervous and giddy with excitement. I had brought my sister along for the coffee date to calm my nerves. Bobbi Gibb was the first woman to run the Boston Marathon in 1966.
"I'll have to get a latte to celebrate," she said, referring to my arrival. Only remnants remained of what appeared to be a mocha latte already beside her laptop. She was nestled in a back corner booth with yellow painted walls. Brightly colored umbrellas dotted the wooden picnic tables of the California café's exterior. As soy lattes were ordered, I noticed a sign hanging by the register that read, "Bring your own mug, save $.25." I liked it here. Pannikin was the site where Bobbi studied when she attended UCSD. Not only is Bobbi an accomplished runner, she is also a neuroscientist, artist, and lawyer, having attended college at a time when it was unwelcoming for women, especially in the sciences. You would never know by just talking with her as all of her humble stories seemed to detour to getting to know you.
Bobbi was the woman who paved the way for runners like me to experience the freedom of something so simple as to run unhindered, free of perceived barriers. At a time when women were told to look toward marriage rather than career and were actively turned away from running due to perceived physical limitations, Bobbi stayed uniquely true to herself and set out to show that maybe those hypotheses weren't true. Without Bobbi's bravery and determination to lovingly show what could be accomplished, I might not have the same opportunities I do today. Thank you, Bobbi. Thank you for paving a way, for changing the way that we think and for showing me what is possible.
When did you first watch the Boston Marathon?
I first saw the Boston Marathon in 1964. I identified with these people, and I was thinking here are people who feel the same about running and about life as I do. I was getting back to these deep roots, and I just fell in love with it. I wasn't thinking at that point that I was making a feminist statement. It was way out of the social norm at that time to run long distance. I look back at that age (23 years old) and how did I dare to follow what I loved deep down inside. I just went for it, and I never questioned it. I just started training. It wasn't sanctioned until 1972.
Can you describe the training involved?
I just started measuring miles. My boyfriend at the time and I would get on his motorcycle and we'd measure out miles and then he'd drop me off and I'd run back. I fell in love with it and something deep inside of me said you're gonna run that race. I followed that out in an incredibly disciplined way. I ran literally every single day in rain, snow and sleet and I would go further and further. I did that with such tenacity.
Can you talk about what was happening for women during that time period?
In those days women were supposed to be very passive. Women were hidden, and they weren't allowed to be in the public eye. Half the world's geniuses are women and they had to remain hidden, and it's such a loss of talent and ability in human endeavors. I identified with active, self-determined people. A lot of my heroes were men because we didn't have the actor female role models that we do now.
What made you decide to run the Boston Marathon?
I trained for two years. I sprained my ankle so had to postpone running it for a year. I was running 40 miles at a stretch. In 1966 I moved to California. I married a guy I had known in track and field at Tufts University. He was in the navy in the Vietnam War. So I continued my training in San Diego. I found the Boston Athletic Association's address and wrote to them saying I wanted to run and asking what did I had to do. This was in February 1966, and Will Cloney, who was the race director, wrote back that women were not allowed to run. It was a Men's Division race. The longest Women's Division race was not more than a mile and a half. The race organization could not take the medical liability. There was the perception that you can't do this because you are not capable. If you're not allowed to do something then how can you prove that you can do it? In order to prove that I could run this race, I had to run this race. If I could prove this misconception wrong, it would call into question the other misconceptions about women. All this was going through my mind, and I said to myself, All the more reason to run. So I got on a bus.
You took a 4-day bus trip across the USA to run Boston. What was that experience like?
On my journey across the country, I was trying to get close to the source of all creation. I happen to think that love is the fundamental reason we're alive. Love is the basis of all meaningful human endeavors. It's not money or power or any of these false goals. People get way off track. It's really love. It's just a matter of opening your mind and heart to seeing it and feeling it. What I was feeling was this incomprehensible love. It's everywhere once you tune into it. The marathon was the only way I could express it
You arrived by bus the day before the marathon. What was your first Boston Marathon experience like?
My mother drove me to Hopkinton and that was the first time I could remember her being on my side. We hugged for the first time in years. I thought I might get arrested. I was all alone. I was unprotected. I had no idea what I was getting into. Then my mom left and I started to run. I had a blue hooded sweatshirt. I had my hair tied back, my brother's Bermuda shorts and boy's shoes. I just started to run. I ran up and down an alley for 45 minutes. I probably ran 3 or 4 miles before the marathon even started. I had to figure out how I was going to get in the race. I hid in some bushes and when the gun went off I waited until half the field went by before I jumped in. As they began to study my physique, they knew I was a woman. I heard, 'Wow it's a girl!'  They could have easily shouldered me out of the race. But instead the men were glad I was running. The men weren't against the women. The men loved it and the spectators loved it. These people were all, 'Atta go girl!' They responded very positively, and when I got to Wellesley that was a pivotal moment. Wellesley students were screaming and cheering! There was one woman with children to one side who was shouting 'Ave Maria! Ave Maria!' They really sensed this was a pivotal point, that this was a change of consciousness that wasn't going back in the bottle. The world was ripe for it.
In those days the race finished in front of the Prudential. The press was there and all the cameras and the governor of Massachusetts, John Volpe, came down and shook my hand, congratulating me. I was on the front page of the newspaper. I was so surprised. I had never met anyone from the press. The next day people were calling right and left. My parents who thought I was nuts before were now really proud of me.
You paved the way for women's running. What are your thoughts on changing social constructs?
Thinking differently is not always easy. We all have our habits of thought. False beliefs do a lot of damage. Once you know the truth it enables you to move forward in a more effective way. I think it's true of all human beliefs and social beliefs. So it's a matter of how you change beliefs that are more in line with nurturing, beneficial and true. Progress is always three steps forward and one step back because there's always a reaction. How do you change social conscious? Sometimes it's one or two or a group. You know what? One day someone said slavery is wrong. There was a reaction. It took a very long time for human conscience and consciousness to change to now embrace the commitment of equal guaranteed human, social and political rights and freedoms for every unique and valuable individual in the world. It took a long time but now it's a consensus of opinion. Changing social conscious can't be easy but it can be done. That thing in Wellesley, I think there was a change.
You have created a sculpture for the Boston Marathon course. Can you tell me about the fundraising and more about the sculpture?
It's through the 26.2 Foundation in Hopkinton and Tim Kilduff commissioned me to do the sculpture. It will be the first woman sculpture along the course.* It represents that pivotal moment, that first run for a woman to run the Boston Marathon, to change the consciousness of the time period. It's a tribute to women and women's running and all the other breakthroughs that woman have had. I made a kit, so a small replica, and we put it in a 3D scanner and made it into a foam core. I put a layer of oil-based clay over it and I carved the layer. It's 3 or 4 months work, and I did it in a month. I had this steel-like concentration. I'd work, eat, go for a run, work and go to bed. The first stage is done; I've created the life-sized clay model. Next we will make the molds. Then I will rework the entire sculpture in wax. Then the foundry will cast the wax in bronze using the ancient lost wax technique. (To do this the 26.2 Foundation has to raise $50,000.)
*And the first sculpture sculpted by a female artist on the course. Tim Kilduff is part of the 26.2 Foundation, a Hopkinton-based 501(c)(3) nonprofit that has helped install other marathon statues in and around Hopkinton.
What and who was the original inspiration behind the sculpture?
Tim Kilduff came to me two or three years ago and he knew I did sculptures of runners and athletes. He believed the first one should be of a woman, and I said you're right.*
*Bobbi went to Joan Benoit to ask if Joan would be the woman Bobbi modeled the sculpture after, and Joan looked at her pointedly and told Bobbi, "No, it should be of you." Bobbi was the one that inspired Joan's running feats. Joan Benoit is a two-time Boston Marathon champion and winner of the first Olympic Marathon for women in 1984.
Do you have anything to add to runners following in your footsteps?
I find the marathon really moving because to me it's like the human condition is so vulnerable and yet so strong. You begin the race and end the race and then it's over. I love people. Every person has his or her own story and incredibly valuable experience of life and here it is in the marathon that you do together. You're in the company of people who are doing what they love to do. It was always a spiritual thing for me. I saw it as a celebration of Spring. It's still a very moving thing.
Bobbi went on to win the Boston Marathon three times 1966, 1967, 1968, the pre-sanctioned era of the Boston Marathon, when women were banned from entering because of their gender. Her first Boston Marathon race she finished in 3:21:42, finishing ahead of two-thirds of the runners. She still cherishes her daily run because it is a piece of her life that she loves. She also has the warmest spirit you will find. She reads numerous papers for neuroscience research and continues to be curious about the world and bringing people together.
By April, the 26.2 Foundation, along with runners like you, is raising money to fund the installation of Bobbi's sculpture along the Boston Marathon course. Be a part of a movement for runners and women, a tribute to the woman who broke the barrier for women's running, and not only that, but inspired men and women alike to pursue a future of acceptance and limitless possibilities.
Donate
Donate to build the sculpture on my fundraising page: https://www.firstgiving.com/fundraiser/elise-kovi/26-2
or online at 26.2 Foundation via PayPal or check to:
Bobbi Gibb Marathon Sculpture Project
26.2 Foundation
c/o Caitlin Jacques, Treasurer
P.O. Box 820
Hopkinton, MA 01748
Support the 26.2 Foundation Sculpture Project and spread the word. #ThankYouBobbi
If you are a qualified athlete and are interested in running to fund the 26.2 Foundation please contact the 26.2 Foundation in Hopkinton.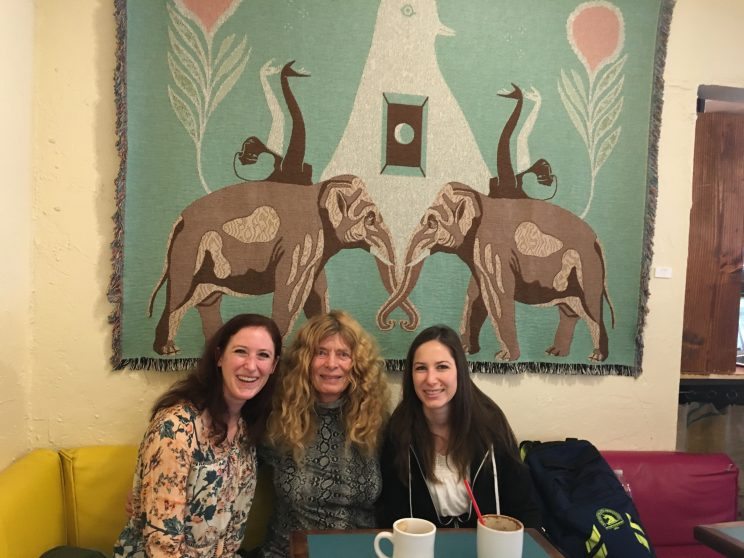 Bright tights and happy trails,
Elise
*After watching her daughter Bobbi run, Bobbi's mother went on to get her Master's degree after the age of 60.
You May Also Like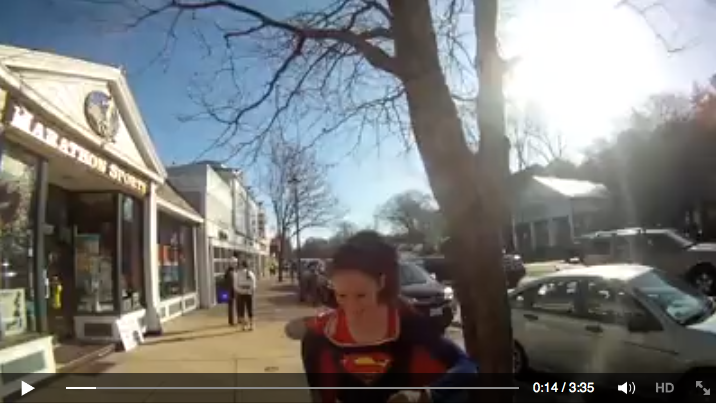 January 4, 2015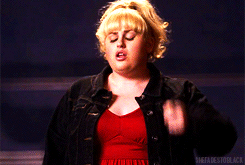 March 29, 2014